Sumner Law Group Attorneys Secure $14.2M Verdict for Australian Couple Injured in Motorcycle Crash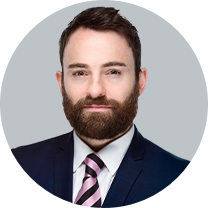 The husband suffered a severe TBI (traumatic brain injury) when a winery's pickup truck made a left turn into the path of a group of motorcyclists on a guided tour of historic Route 66 in St. James, Missouri.
Trial lawyer Brent Sumner won a $14.2 million verdict on behalf of an Australian husband and wife who were injured in a fatal motorcycle crash during a tour of Route 66 in Missouri's wine country, the Sumner Law Group, LLC, announced today.
A jury in Phelps County Circuit Court handed down the verdict on March 4 after a nine-day trial. The case is Daniel and Tanya Woodgate v. St. James Winery and Raul Espinoza, 19PH-CV 01343.
"We are very pleased with this substantial verdict for my clients who suffered life-changing injuries in a tragic crash caused by a winery employee's careless driving," Sumner said.
The verdict included $14 million for Daniel Woodgate, reduced by 10 percent due to comparative fault, and $200,000 for Tanya Woodgate. Daniel sustained a severe traumatic brain injury (TBI) when he and Tanya were thrown from their bike during the crash. He spent about a month in a Missouri hospital before returning to Australia, where he was hospitalized for another 60 days and underwent extensive therapy. Tanya's injuries were milder.
"Danny was extremely active before this crash and loved trips and adventures with his family," Sumner said of his client, who was 45 at the time of the collision. "Danny will never ride a motorcycle again because of the traumatic brain injury he suffered in this crash. His balance, coordination, and decision-making will prevent him from participating in most of the activities he enjoyed in life."
The motorcycle crash happened on Sept. 26, 2018, while the Woodgates were motorcycling with 14 other Australians touring Route 66 from Chicago to Los Angeles. While passing through St. James, Missouri, a Nissan pickup driven by Raul Espinoza made a left turn immediately into the path of the oncoming group of motorcyclists. Espinoza worked for St. James Winery, the truck's owner.
The lead motorcycle crashed into the back of the truck, and the rider later died from his injuries. The Woodgates were second in line. They were unable to stop in time and were thrown from their motorcycle.
Sumner said the defendants claimed the crash was "just an accident."
Evidence showed that Woodgates sustained $6 million in lost wages and expenses for future medical care, plus extensive non-economic losses.
About Sumner Law Group, LLC 
The attorneys of Sumner Law Group, LLC, represent accident victims and their families in personal injury cases across Missouri and Illinois. With over 50 years of combined experience, the firm's lawyers focus on pursuing exceptional results for clients with no upfront costs or fees. The firm's office is located at 7777 Bonhomme Avenue, Suite 2100, Clayton, MO 63105. To reach Sumner Law Group, call 314-669-0048 or fill out an online contact form.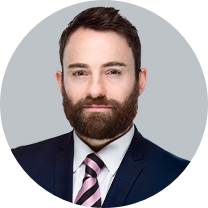 Brent A. Sumner is the Managing Partner at Sumner Law Group, LLC. He focuses his practice exclusively on cases that involve serious personal injuries. Over the years, he has successfully represented thousands of individuals and families, recovering millions of dollars in compensation for injured accident victims.