St. Louis Commercial Vehicle Accident Settlement
Our client was injured in a St. Louis County, Missouri collision when a driver of a commercial vehicle failed to yield and turned right in front of her. The at-fault driver was working at the time of the crash. The crash caused our client to suffer a concussion and a cervical disc injury. Fortunately, our client significantly improved with medical treatment and we were able to resolve her claim for $60,000.00 without having to file a lawsuit.
St. Louis Truck Accident Lawyer
Our truck accident lawyers bring a combined 50-plus years of legal experience to your case. Our firm has earned a reputation for aggressively pursuing the maximum recovery for injured accident victims ─ both in settlement negotiations and at trial. We have successfully recovered millions of dollars for our clients, including multimillion-dollar settlements and verdicts in complex cases.
Contact us today for a free case evaluation with one of our knowledgeable St. Louis truck accident lawyers. We will go over your options and discuss the compensation you deserve for your claim.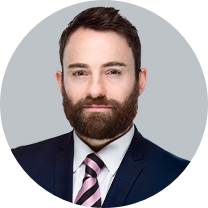 Brent A. Sumner is the Managing Partner at Sumner Law Group, LLC. He focuses his practice exclusively on cases that involve serious personal injuries. Over the years, he has successfully represented thousands of individuals and families, recovering millions of dollars in compensation for injured accident victims.