$100,000 Verdict in St. Louis County for Man Injured in Car Accident
Our client was rear-ended by a police officer in traffic and suffered minor injuries.  Our client suffered soft tissue injuries to his neck and lower back.  He underwent chiropractic care, physical therapy and painful injections for his injuries.  The neck injury resolved after a few months, but the lower back pain did not.  Our client tried epidural steroid injections in his lower back and more chiropractic treatment, but nothing seemed to take away the pain completely.  Our client modified his lifestyle and activity levels in order to maintain a reasonable pain threshold.  We filed a personal injury claim with the insurance company for the police department.  The insurance company failed to pay full and fair compensation to our client.  We could never agree with the insurance company adjuster and lawyers on what was fair for the injuries and damages our client suffered.  We ended up taking the case to trial in order for a jury of 12 people to determine what is a fair amount of money for the injuries our client suffered and what he went through after the crash.  After a 3 day jury trial, the jury came back with a verdict of $100,000 for our client.  We were pleased with the result from the jury.
Contact Sumner Law Group, LLC, for Help with Your Accident Claim
The car accident attorneys at Sumner Law Group, LLC, have the knowledge and experience to help you navigate the legal process after a car crash so you can focus on healing from your injuries. Contact our firm today for a free consultation.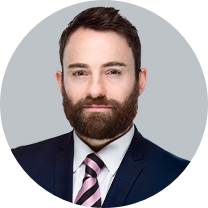 Brent A. Sumner is the Managing Partner at Sumner Law Group, LLC. He focuses his practice exclusively on cases that involve serious personal injuries. Over the years, he has successfully represented thousands of individuals and families, recovering millions of dollars in compensation for injured accident victims.