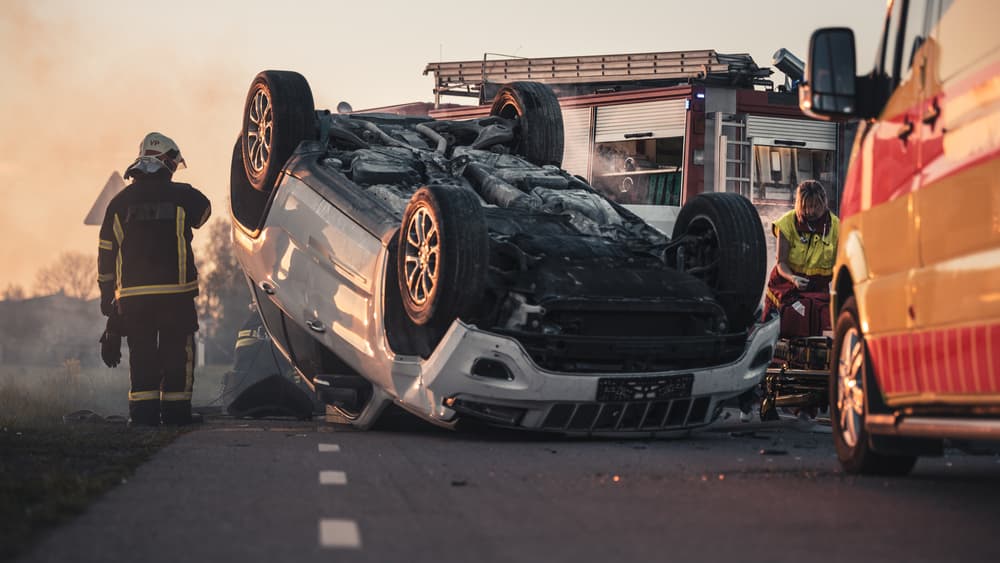 If your loved one died in a car accident that was someone else's fault, the St. Louis fatal car accident attorneys at Sumner Law Group, LLC, want to help you fight for justice. We understand how devastating it is to lose a loved one, particularly when another person is to blame for that loss. While we can never replace the hole in your heart caused by your loved one's passing, we can hold the at-fault party responsible and demand compensation for their wrongful actions.
Let us help you demand justice for your family and your loved one. Contact Sumner Law Group, LLC, today to speak with a fatal car accident lawyer in St. Louis during a free consultation.
Fatal Car Accident Statistics in St. Louis
According to the Missouri State Highway Patrol (MSHP), in one recent year, 881 people were killed in traffic crashes statewide, 60 in St. Louis, and 77 in St. Louis County. Furthermore:
August saw the most traffic fatalities that year, with 98 occurring that month.

Most fatal car crashes occur on Fridays or Saturdays between 4:00 and 7:59 pm.

Most fatal car accidents occurred on dry roads (79.4 percent) and clear weather (59 percent).

The age group with the most traffic fatalities was 25-34.

Most fatal crashes occurred on a state numbered road.

Pickup trucks accounted for the largest share of vehicles involved in fatal crashes at 435, followed by passenger cars, with 431.
Most Common Causes of Fatal Vehicle Crashes
MSHP data suggests the following contributing factors are the most common causes of fatal vehicle crashes:
Excessive speed

 – Exceeding the speed limit or driving too fast for the current conditions can have deadly consequences. Speed was the leading cause of fatal crashes in Missouri, accounting for 34.4 percent of such accidents.

Improper lane usage/change

 – Drivers must stay in their lane or signal a lane change to avoid collisions on the road.

Drunk driving

 – Drunk drivers killed 140 people in Missouri in one recent year, according to 

MSHP data

. Of all fatal accidents in Missouri, 23.6 percent involved alcohol or drugs.
What Are the Expenses Involved in Fatal Auto Accidents?
If you lost a loved one in a fatal auto accident, you might be suffering financially as well as emotionally. However, if someone else was to blame for the fatal accident, you may be able to recover compensation for the following losses by filing a wrongful death claim:
Medical bills

 – You can recover compensation for medical bills your loved one incurred after the accident but before their passing.

Funeral and burial expenses

 – When choosing the final resting place and arrangements for your loved one's funeral, your priority should be their memory, not the expense.

Loss of financial security

 – If you depended on your loved one for support and financial security, you can be compensated for the income and benefits they can no longer provide.

Loss of companionship

 – Losing a loved one costs more than money. It also costs love and companionship. You can be financially compensated for losses that are not economic in nature.

Pain and suffering

 – You may be entitled to compensation for the pain and suffering your loved one experienced between the time of the accident and their passing.
Recovering Compensation After a St. Louis Fatal Car Accident
When a person's death is caused by an action for which the person, had they lived, could have recovered compensation through a personal injury claim, their survivors can pursue compensation from the at-fault party through a wrongful death claim.
To recover compensation after a St. Louis fatal car accident, you must prove with evidence that the at-fault party's negligence caused the accident that killed your loved one and that you have suffered losses because of their death.
Essential evidence in a wrongful death claim may include the following:
Photos and videos

of the accident and injuries

Police crash reports
Testimony from accident eyewitnesses
Testimony from doctors and accident reconstruction professionals

, and other experts

Your loved one's medical records and bills
Your loved one's financial records
Funeral and burial expense records
Who Can Bring a Wrongful Death Claim for a Deadly Crash
Under Missouri law, three classes of representatives can bring a wrongful death claim:
Class 1

 – The first class of individuals who can bring a wrongful death claim are the decedent's spouse, children, deceased children's decedents, or parent. The children can be natural or adopted, legitimate or illegitimate. Parents may be biological or adoptive.

Class 2 

– If no person in class 1 is present to bring a wrongful death claim, a sibling or the descendants of a deceased sibling may file a claim.

Class 3

 – If there is no person in classes 1 or 2 to bring a wrongful death claim, the court can appoint a plaintiff ad litem to represent any persons entitled to the proceeds of the claim. The plaintiff ad litem should be a "suitable person competent to prosecute such action" whose appointment has been requested by the beneficiaries.
Only one wrongful death claim can be filed against the at-fault party, but any settlement or recovery can benefit any persons entitled to the proceeds in the manner they decide. If the beneficiaries cannot reach a decision, the court can decide how to divide the proceeds.
What a Fatal Car Accident Lawyer Can Do for You
At Sumner Law Group, LLC, we have helped many St. Louis families during the challenging moments after a loved one's untimely passing. A fatal car accident lawyer from our firm can assist you by:
Investigating the accident

that led to your loved one's death

Gathering evidence

to prove negligence by the at-fault party

Quantifying your losses

related to the accident, including medical expenses, lost wages and financial security, pain and suffering, and loss of companionship or consortium

Handling all the legal paperwork, negotiations, and filings

necessitated by a wrongful death claim

Fighting for maximum compensation
Contact Our Fatal Car Accident Lawyers in St. Louis Today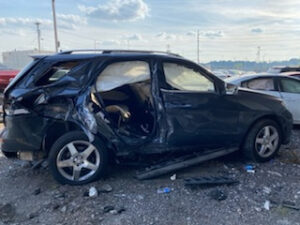 If you lost a loved one in a fatal car accident caused by someone else's wrongful acts, Sumner Law Group, LLC, wants to help you and your family demand accountability from the at-fault party. We understand the physical, financial, mental, and emotional pain you are going through. Let us lessen your burden by fighting for the compensation that your family needs in this difficult time. 
Contact the St. Louis fatal car accident lawyers at Sumner Law Group, LLC, today for a free consultation.